Vancouver Airport Authority's Electric Buses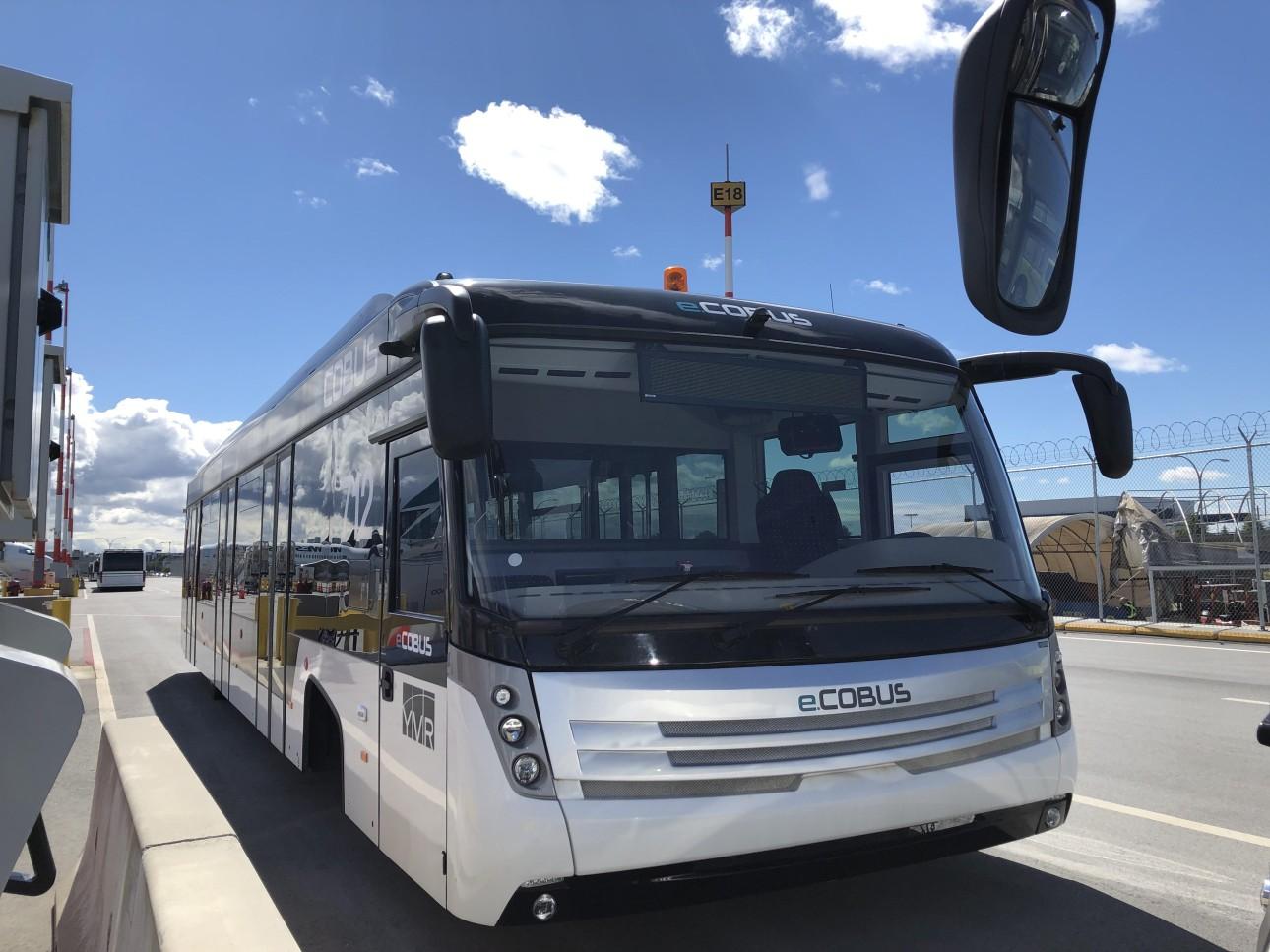 With the Vancouver Airport Authority's commitment to achieve net zero carbon by 2030, transitioning to a ZEV fleet is necessary. They plan to electrify their light duty fleet to the greatest extent possible and are looking at options to electrify the heavy duty and bus fleet based on technology and market availability.
The Vancouver Airport Authority purchased five buses through CleanBC Go Electric Rebates (previously known as SUVI). In total, the Airport Authority has 14 electric buses for its Remote Stands Operations Program. They also have 14 electric Ford Focuses as part of the light duty fleet, as well as several electric vehicles and equipment ranging from electric forklifts and manlifts to electric tugs.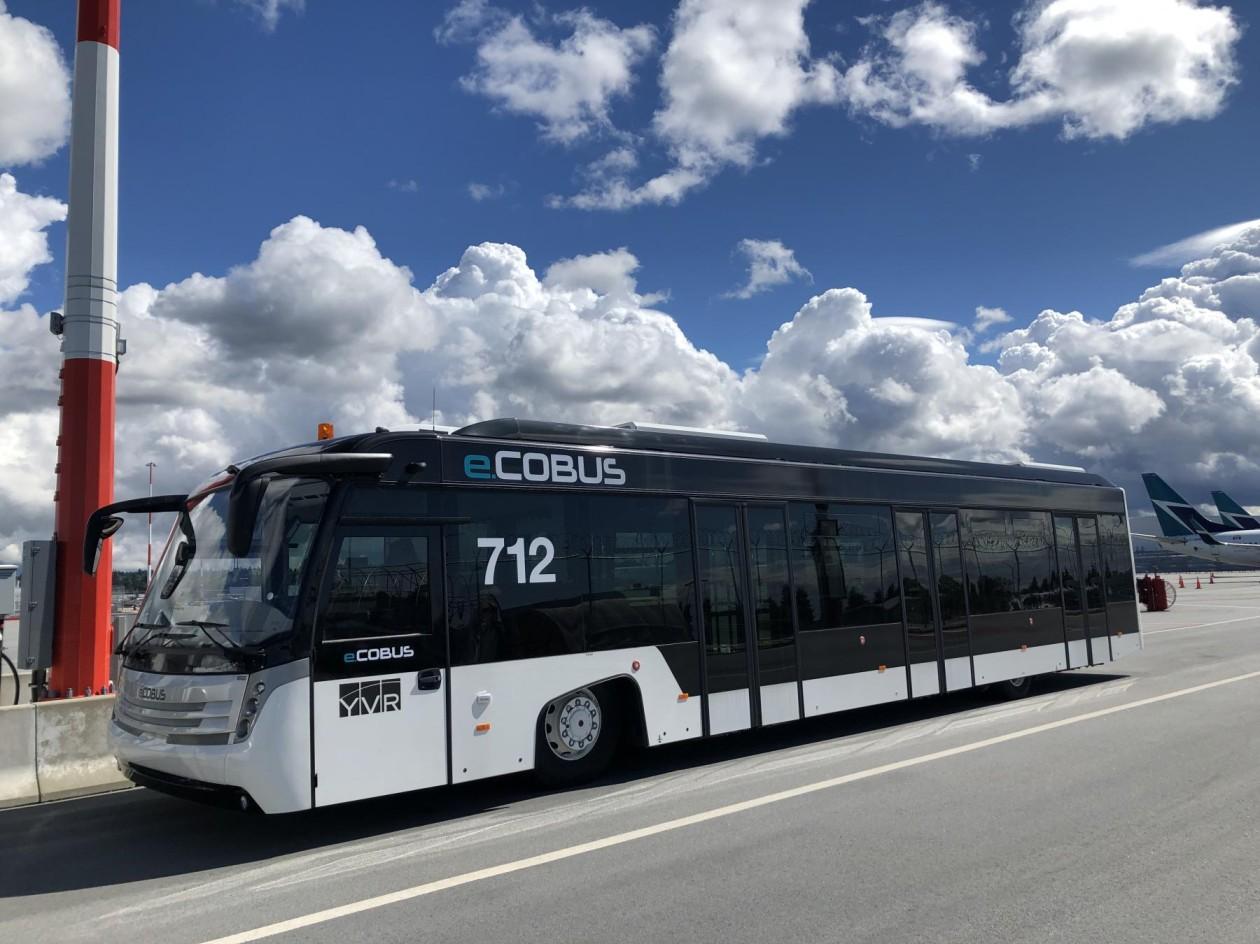 The most significant benefits for the Airport Authority include reductions in emissions and associated fuel use and costs. Another benefit is the reduction in air contaminants entering the atmosphere, creating a healthier and safer work environment.